It's time to give a warm welcome and heartfelt thank you to my sponsors this month. As you may remember, I recently opened up the blog to sponsorships and I've been incredibly grateful for those who have come forth to support this space.
Today I'd like to officially introduce you to the bloggers, shop keepers and creatives who have been gracing my side bar. I hope you'll take a few minutes to get to know them!
Samantha from Samantha Cycles is an avid cyclist and runner who can't stop going outside (my kid of gal, obviously). She documents her adventures in fitness, along with travel, gadgets, gear and more.
Twitter | Pinterest | Instagram
Posts I'm Loving: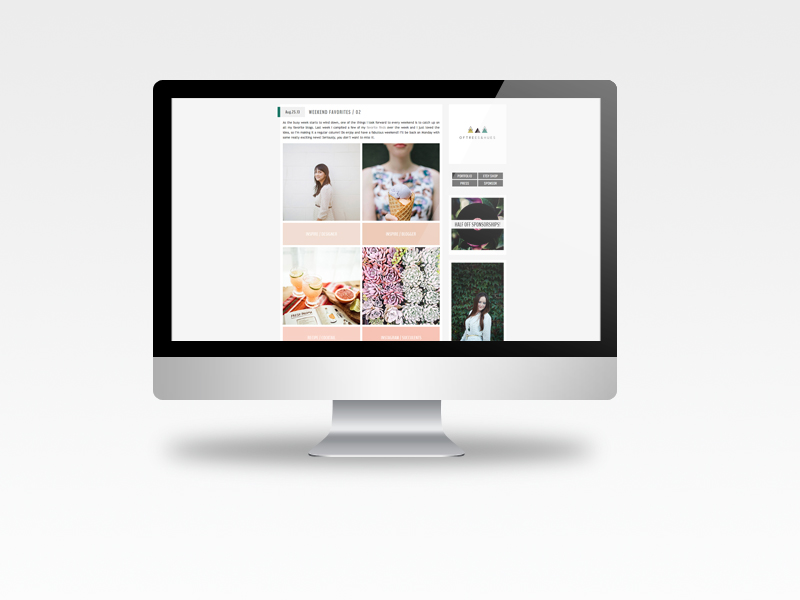 Latrina from Of Trees and Hues is a girl after my own heart. She is a creative through and through who shares blog posts full of beautiful imagery and endless inspiration. We're also almost-sorta-kinda neighbors!
Twitter | Pinterest | Instagram
Posts I'm Loving:
Julie from Coco and Cocoa is a maker, student, virtual assistant, wife and mother who loves sharing bits of everyday life on her blog. She seems to handle her various titles with such ease... I'm still trying to figure out how she does it all!
Twitter | Pinterest | Instagram
Posts I'm Loving:
Amie from Completely Unfinished is a graphic and web designer who strives to keep life crafty, thrifty and fun. Her blog is full of original design, business tips, adventure and more.
Posts I'm Loving:
I can't thank my sponsors enough for supporting what I'm building here at People + Places + Things. I hope you've enjoyed the introduction and that you'll take the time to visit and bookmark these inspiring online spaces!
Want to sponsor People + Places + Things? I'd love to chat about how we can collaborate. See more about sponsorship opportunities here.